A big win for Pulp and Fibre Business
27 February, 2020
NITI Aayog recognised Grasim's Pulp and Fibre Business for its outstanding contribution in the field of Intellectual Property rights.
Grasim Industries Limited – Pulp and Fibre was conferred the "Excellent contribution in the field of Patents" award by NITI Aayog at the Fox Asia Health, Education & IPR Conference and Awards 2020, held in New Delhi.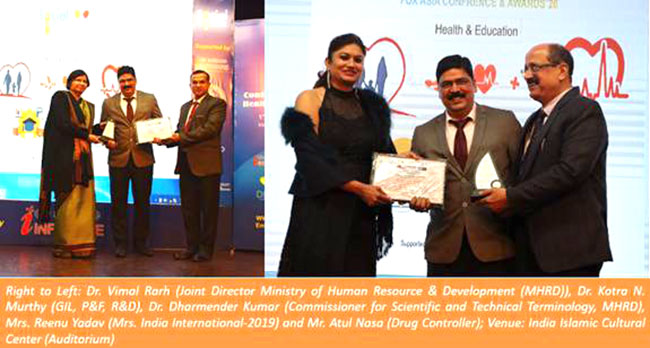 Social Talks, an NGO registered with NITI Aayog, organised the event, which included sessions on current trends in pharmaceuticals, health, education, medicine and allied sciences.
Established in 2015, NITI Aayog (National Institution for Transforming India) is a Government of India policy-making think tank, which aims to achieve sustainable development goals via a shared national vision and active involvement of State Governments of India.
At the Awards, Dr. Kotra Narasimha Murthy, IP Head – Pulp & Fibre Business was also recognised for "Excellent leadership in the field of Patents".
Dr. Aspi Patel, Group CTO & CEO of ABSTCL, commented on Grasim's focus and progress in the field of Intellectual Property protection over the past seven years. He said, "As we steadily move from a commodity business to a value-added products and technology-driven company, the management and protection of intellectual property become increasingly important for our businesses."
With this remarkable feat, Grasim – Pulp and Fibre Business has added yet another feather to its cap.