Grasim Industries adopts multi-pronged approach to support the underprivileged during COVID-19
Grasim takes bold steps to support the nation's fight against COVID-19
The COVID-19 pandemic has had a devastating effect on the healthcare system and the world economy, severely impacting the financially weaker sections of the society. In a bid to support the vulnerable and help in the nation's fight against the novel Coronavirus pandemic, Grasim Industries Ltd, spread across seven Indian states with 15 manufacturing units in 12 districts, has taken a multi-pronged approach to combat the deadly disease.
Under the leadership of Shrimati Rajashree Birla, Chairperson of The Aditya Birla Centre for Community Initiatives and Rural Development Cell, the 110 member strong CSR team led by Dr. Pragnya Ram, Group Executive President - CSR, Legacy Documentation & Archives, admirably supported by Mr. Dilip Gaur- Managing Director, Unit Heads and HR heads have been the driving force behind this fight. As of 18 May 2020, COVID-19 relief measures have reached 15 blocks and 298 Indian villages. The efficient planning of relief measures and their effective implementation exemplifies the team's dedication to social welfare.
Building community awareness
To contain the spread of novel coronavirus, awareness about prevention methods, symptoms and details about the disease are important. Hence, the first step was building awareness through distribution of handbills, installing banners at public places and regular public service announcements through mobile vans, covering over 370,800 beneficiaries.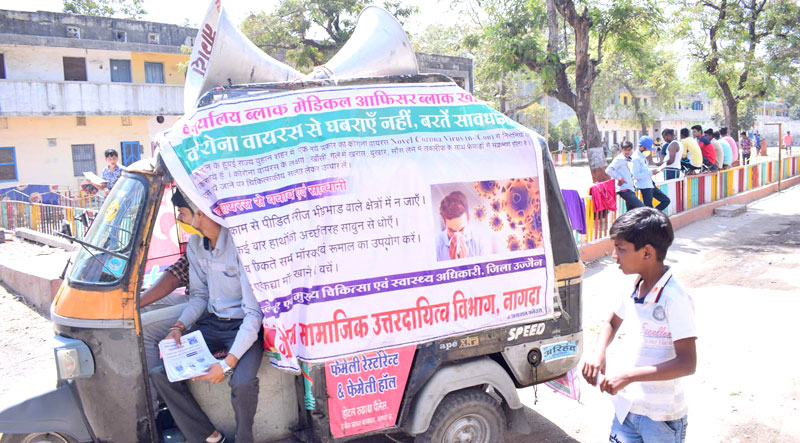 Enhancing healthcare services
Doctors and health professionals are at the forefront of this fight against the pandemic and the Aditya Birla Hospitals are playing a crucial role. At Veraval, the Aditya Birla Hospital regularly counsels the police force over the telephone. Moreover, the hospital has also activated its tele-consultancy services for COVID-19.
Apart from this, to ensure optimal utilisation of resources to provide care to coronavirus patients, Aditya Birla Hospitals at Nagda, Jagdishpur, Kharach and Ganjam have built separate isolation wards for COVID-19 positive patients. The isolation wards are equipped with ventilators, are prepared to pre-screen patients and conduct swab tests, benefitting 88,000 people so far.
Grasim has also been a part of Aditya Birla Group's initiative in activating beds and other medical infrastructure at Seven Hills Hospital, a COVID focused medical facility, in partnership with BMC in Mumbai.
To ensure that healthcare services reach everyone, especially to those on the go, truck drivers were medically screened by the Plant Medical Officer at Ganjam. At Vilayat, 7,000 Vitamin C tablets were distributed to the emergency staff, labourers and villagers as a precautionary measure.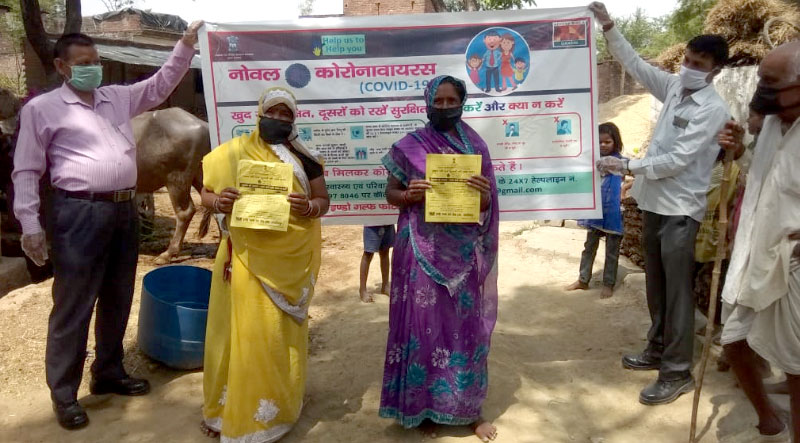 Donating masks and Personal Protective Equipment (PPE) kits
The shortage of PPE kits and masks has been the highlight of the fight against COVID-19 across the world. Grasim has donated 2,00,000 masks and 67,500 PPEs to Central Government approved healthcare agency, to be used by medical staff fighting this pandemic. The company has also distributed face masks to 1,06,000 villagers near the Units.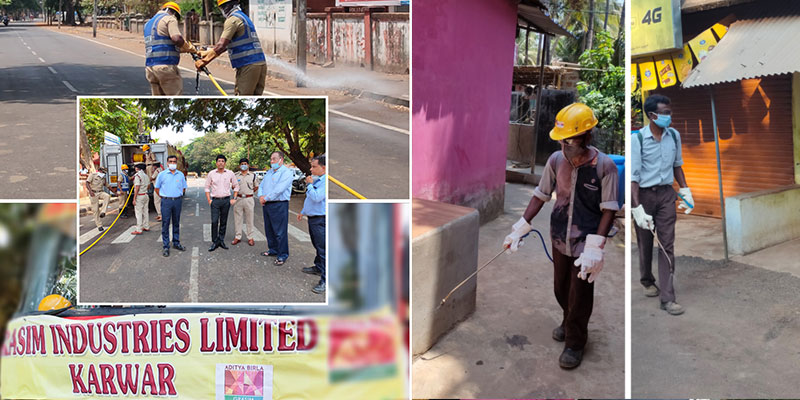 Disinfecting and sanitizing villages
Grasim's Veraval, Nagda and Ganjam units donated sodium hypochlorite for disinfecting public spaces, which benefitted over 305,000 community members. At Veraval, Nagda, Ganjam, Vilayat, Karwar, Renukoot, Rishra and Halol, the units took over the cleaning of public spaces, benefitting 275,000 people.
At Nagda, Grasim installed a disinfection tunnel at the Birlagram Police Station to sanitize people entering and exiting the police station. In focus villages, Grasim has undertaken sprinkler sanitization, benefitting 458,745 villagers.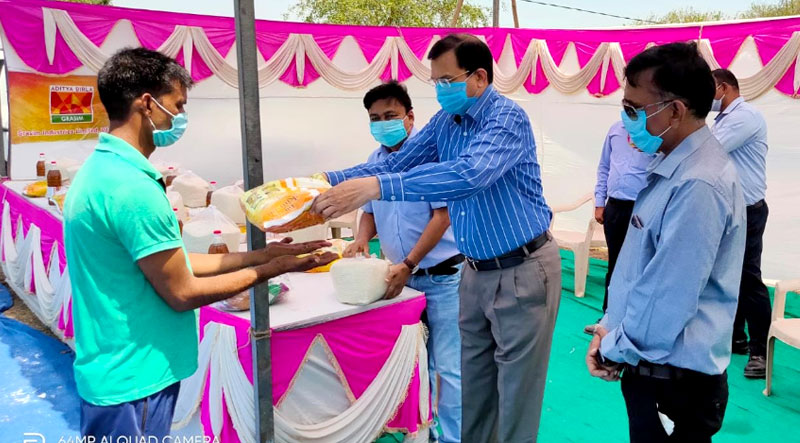 Supplying essential commodities
To bridge the growing gap in the supply of essential items, Grasim has already distributed 31,034 food packets to those in need. A family ration kit which includes wheat, rice, edible oil, spices and pulses was distributed to 7,547 underprivileged families. In Ganjam, Grasim donated a 1,000 litres water tank, mosquito nets, towels, water purifiers and LED bulbs to the Government Quarantine Centre.
At Grasim Industries, social responsibility is not just a part of our business; it's a way of life. Community development and service is at the crux of our ethos. Backed by Aditya Birla Group values of integrity, commitment, passion, seamlessness and speed, our CSR philosophy is the driving force behind our commitment to helping the underprivileged in these testing times of a global pandemic.